14*17" LED Film Viewer with Spot view FV-2014IRIS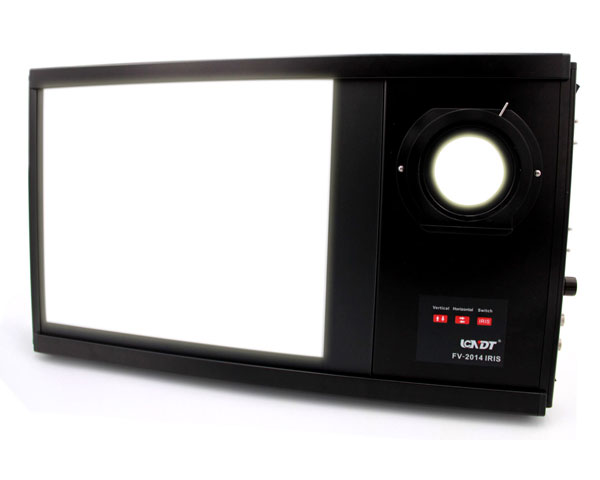 MAX. Luminance: 290,000 Cd/m2
Density: 4.5 H/D
Uniformity: 0.95
Window Size: 14x17 inch and 5-100mm
Weight: 8.45 Kg
download
Fashion design and Reliable mechanism
FV-2014IRIS looks like a fashion LCD, but it is a really High luminance LED Industrial film viewer. It combines our newest electronic technology and most reliable LED driven circuit. Thanks to it, this viewer can view film density up to 4.2 H/D, and can be operated 24 hours continuously.
Electronic light mask
FV-2014IRIS not only support 14" * 17" film, but also support any film size. Because it do have a strong LED switch control. Under its help, you can switch on or off any parts of area in the viewer window.
Dual view window
· Both of two views are LED light source
· 14 x 17" view and spot view can be switch to each other by press "IRIS" key.
· Both of them can be dim from 5%-100%.
· Spot view size can be adjust from φ5mm - φ100mm
Specification:
14 x 17 inch view:
MAX. Luminance ≥ 130,000Cd/m

2

(

408,200Lux)
Film : 4.2D
Viewer window: 335×410mm (13×16.1 inch)
Uniformity: g=0.9 ; Diffusion Factor: 0.95

Spot view:
MAX. Luminance ≥ 280,000Cd/m2

(

879,200Lux)
Film: 4.5D
Viewer window: φ5-φ100mm (0.2-3.94 inch)
Uniformity: g=0.95 ; Diffusion Factor: 0.95

Weight: 8.45Kg (18 lbs)
Dimension: 71×41×5.5cm (without support leg)
28×16.1×2.1 inch (L×W×H)
Power: 85-264VAC 47~63Hz.
(changed by a switch)
Operation:
<iframe allow="autoplay; encrypted-media" allowfullscreen="" frameborder="0" height="315" src="https://www.youtube.com/embed/n9SL46qz7SM" width="560"></iframe>
Articulating wall mount(Optional parts)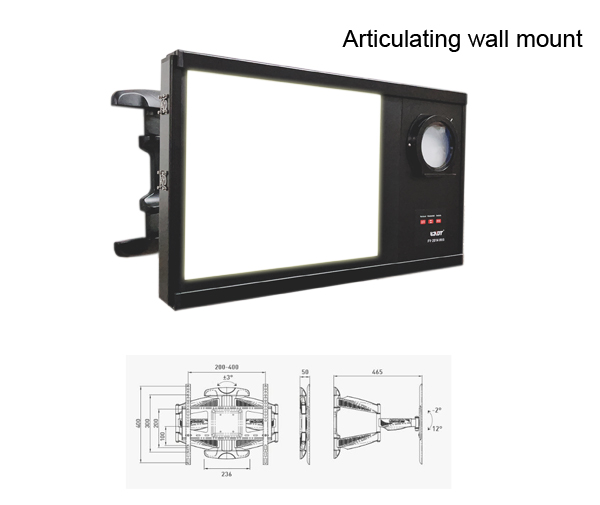 download