Stainless steel constant temperature Film Processors XP-108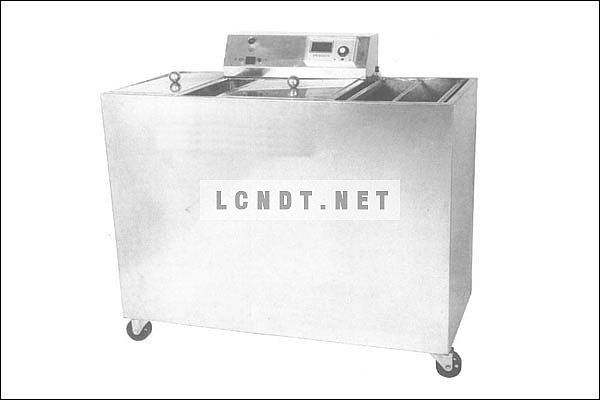 XP-108 is small, light, and easy to operate, with accurate constant temperature and fast processing speed. In a word, it is an ideal processor in dark room. It can be wildly used in nondestructive testing, medical and other industries which needs film processing.
Specification:
Tight structure, made of stainless steel, developing/fixing/washing slots are in one.
With compressor cold system and infrared heater, the temperature controller can set the developing liquid temperature from 0-50℃ and keep the constant temperature of the developing liquid. ±6℃/hour.
Technical parameter

Developing liquid temperature
0-50℃

Temperature control accuracy

±0.50℃

Sources

220v 50Hz

Power

700W

Volume

1035x550x900(mm)

Weight

48KG

Dimension

Developing slot 330x115x410(mm)

Fixing slot:330x115x410(mm)

Washing slot:410x310x430(mm)

Stopping slot:330x115x430(mm)

Using method:
Connect the inner water pipe; insert the outer water pipe into the kennel.
Connect the ground lead, the indicating light will be bright when the power in connected.
the temperature of this machines is set in 20℃. If you want to reset the temperature, turn the switch to the exact temperature you want, it will show the temperature you want. If the temperature of the developing liquid is higher/lower than the set temperature, just turn the switch to the indicator. If it is higher, turn it to the cold indicator; if it is lower, turn it to the hot indicator.
Attention
while working, keep the balance of the water(inner and outer), keep the switch clean
When the power is cut suddenly during refrigerating, reconnect it 5mins later.

download